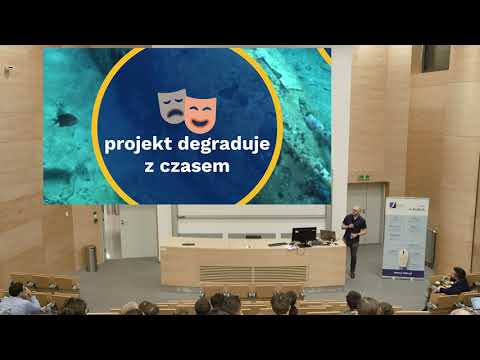 you can no longer register for this event
#43 - 20.02.2018
#43 "IT's not that easy". 5 pillars of success in the development of IT systems
Lecturer: Wojciech Ciesielski
---
There is a belief among IT specialists that the problems of the systems they are working on today can be solved with one or two "silver bullets". Introducing microservices, moving to the cloud, introducing NoSQL solutions, etc. Meanwhile, the reality is more complicated. The available technology gives possibilities that were practically unavailable 10 years ago, but using them to the full requires a holistic approach to how we build software. Omitting any of the 5 pillars of modern IT could result in the failure of the escape project from "monolithic hell".
---

Wojciech Ciesielski is an AGH UST graduate with over 10 years of experience in the IT industry, currently a CTO in the software startup Antigro. Previously, he was the architect and manager in charge of teams implementing projects modernizing systems at clients in Poland, the United States and Great Britain. He specializes in Java world technologies, system architecture and modernization processes.
---
Don't forget to register!