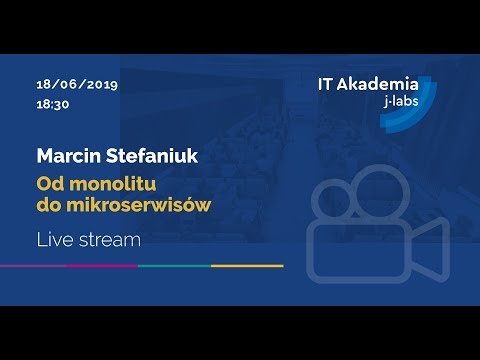 you can no longer register for this event
#55 - 18.06.2019
#55 From monolith to microservice
Lecturer: Marcin Stefaniuk
---
Microservices have been one of the most popular topics in recent years and are often seen as an architectural paradise. Whoever was there knows how much truth there is, but working with a dusty monolith is definitely one of the programming hell. A transformation specialist – Marcin Stefaniuk, will talk about how to get out of it.
---
In IT for over 15 years. Architect, product owner and leader.
---
Don't forget to register!